Tech for Good: How VG Entertainment Contributes to Ukraine's Victory
At the beginning of 2022, we couldn't even imagine what awaited us in a year and were peacefully developing a new game. When we look at where we are now, we hardly recognize ourselves. The war has affected not only each team member but also the entire studio. We re-evaluated our principles and adjusted to a new lifestyle. 
Today, we're eager to share our story about challenges, hardships, new perspectives, donations and support for Ukraine. We hope it will be motivational enough so that after reading this piece, you'll feel an irresistible desire to donate to our military. 😉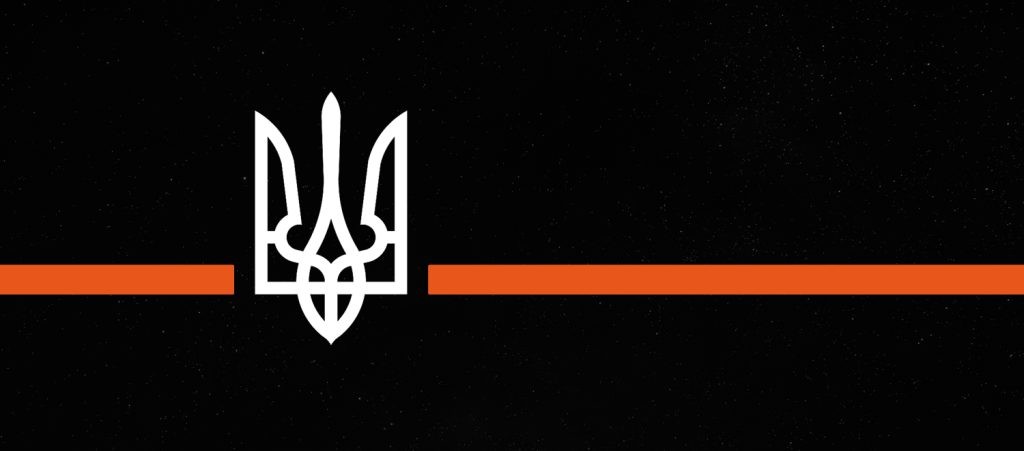 Everything Changed Overnight
Like many Ukrainians, our team members were rudely awakened by the sound of explosions. It was a time of tremendous uncertainty, as no one knew if everything will be okay. Despite the turmoil, we started donating and helping the Ukrainian Armed Forces. Some of the team members served as part-time volunteers or actively participated in the defense of our nation.
Since February 24, 2022, an endless number of both local and global organizations have offered support to the country. Ukrainian companies have been at the forefront of these efforts. VG Entertainment team does its best to strengthen Ukraine and help heroes who defend our safety daily. We have donated several millions of hryvnias to funds and provided supplies and equipment to the Armed Forces of Ukraine, directly to the military units that needed them.
Studio's Efforts
In 2022, one of our colleagues Volodymyr devoted himself to volunteering. Together, we purchased three vehicles, a drone, several rifles and accessories for them, two machine guns, night vision equipment, body armor, helmets, uniform sets, ammunition and other military equipment, as well as medicine, walkie-talkies, lanterns, diesel generators, food and more.
We cooperate with charitable foundations and help the army and civilians on our own:
We took part in donating funds on trucks for humanitarian cargo to Mykolaiv and Kherson. 

As for the military help, the 501st separate battalion of the Marine Corps received a night vision device.

The 127th Battalion of the 112th Brigade of the Territorial Defence Forces got four tablet computers for navigating and receiving real-time tactical information. 

The 46th Separate Airmobile Brigade of the Ukrainian Air Assault Forces is now using a high-quality thermal imaging monocular to liberate Ukraine from the russian invaders. 

Among the most recent activities, the A7301 military unit was provided with a batch of tourniquets.

We also took part in the collective effort to buy a car for Wild Hogs, a special unit of the 36th Marine Brigade.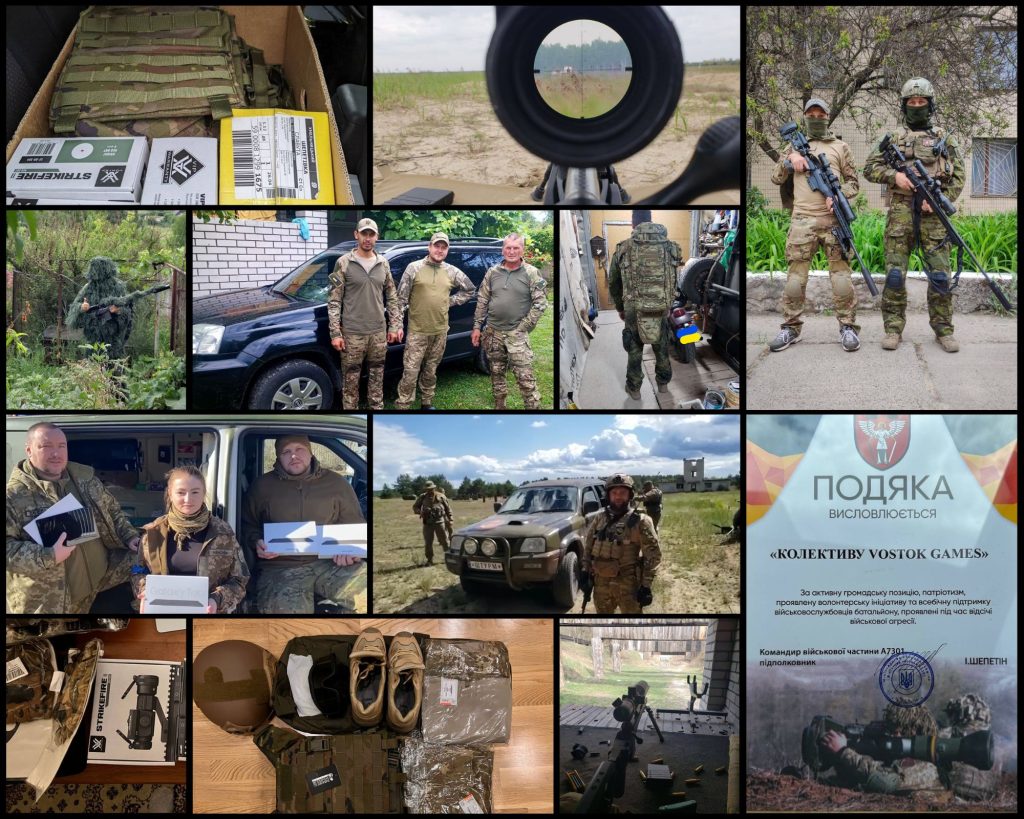 And these are just a few of the activities we've taken part in, with more of them to come! 
Except for donating and supplying equipment, our teammates are engaged in volunteer activities with their acquaintances. The studio only supports their effort and is thankful to every person with a proactive position. We believe that social responsibility has already become part of our lives.
Stories of Our Team
Apart from Volodymyr who founded a charity organization City of Good Deeds with his friends, many of our team members support the country:
Two of our colleagues, Technical Artist Oleksii and Game Designer Kyrylo, are currently serving in the Armed Forces. We are grateful for their service, as well as the bravery of other Ukrainians who defend our freedom. Thanks to them, we are able to continue working on our next project.
Our CTO Andrii helps set up drones. His friend's company is engaged in the development of powerful kamikaze drones, and Andrii assists them with programming when they require his expertise.
Level Artist Oleksandra together with the team has successfully raised funds to purchase two vehicles and weapons for her uncle's Brigade. They have also provided a friend's brigade of grenade launchers with a vehicle. Oleksandra and her husband Oleksandr, who is an Architecture Artist at our studio, take part in various fundraising campaigns, as well as help with donations, supplies of ammunition, medicine and food.
Our recruiter Viktoriia collaborated with the volunteer association STOP Tryvoga to organize help with food, medicine, hygiene products, household appliances, clothes, and toy supplies. Viktoriia's background in pharmaceuticals has been valuable in sorting medicines based on their composition and purpose, ensuring the necessary aid reaches both the military and civilians.
Valentyna, our PR Manager, was a member of a volunteer organization in Kharkiv. She assisted them by creating content for socials and collaborating with the media to raise awareness about the available help and how people can contribute.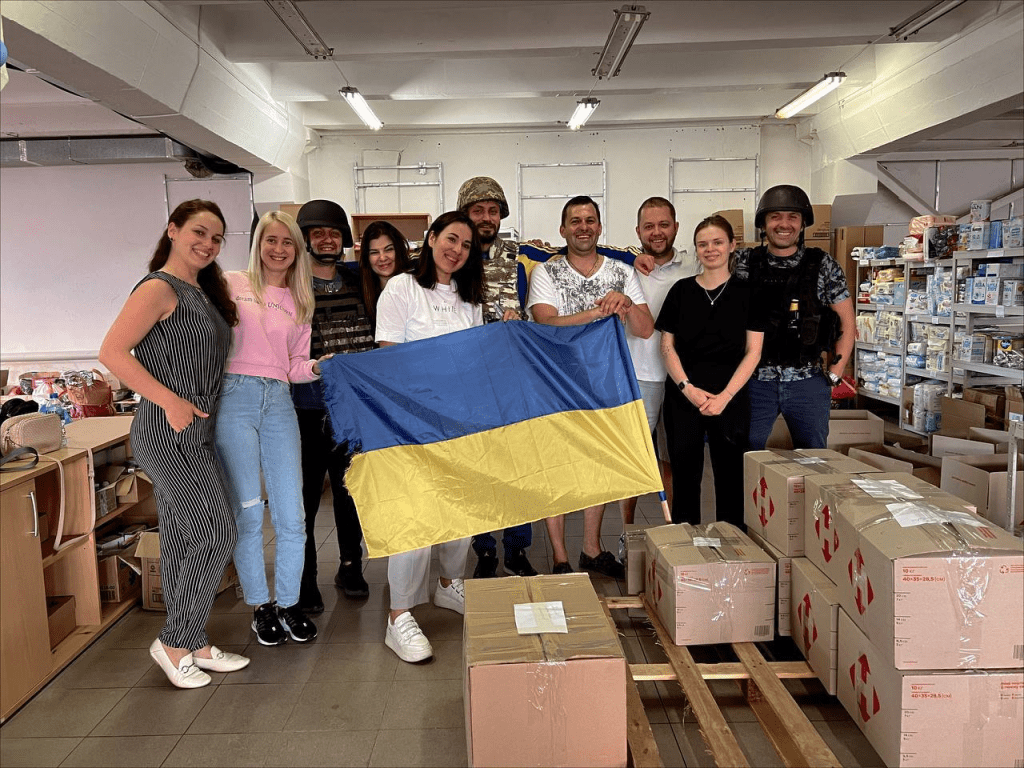 These are just a few stories, but in general, every team member has donated funds to the Armed Forces of Ukraine, and our support continues. 😉
What Has Changed for Us as a Studio
Obviously, the war has affected our development plans. We had to revise them once it was clear that people are safe and willing to continue their work.
More than a year has passed, and reflecting on where we stood back then, we hardly recognize ourselves:
We have scaled our team and activities, and don't stop! Check out our job vacancies if you're interested in joining us. 😉

What's more, we decided to switch to UE5, which was a historical decision for us.

Remote work has become a valuable skill for us, and we're more open to collaborating with people from around the world.

Support for Ukraine has become our new norm. Instead of buying a coffee in the morning, many of us donate to AFU.

We have conducted a large rebranding to distance ourselves from the post-soviet past. Our focus is on progress, development, and building a better future.

That's why, while our previous projects were based on nostalgia, we recognize the need to evolve and move forward. Our next project will be completely different.
The Bottom Line
We believe that every company should have a positive impact on the world beyond just generating profits. Commitment to social responsibility not only helps those in need but also unites companies more than anything else. Though VG Entertainment's employees were highly motivated and engaged before, we now feel like more than just a working team. We are allies, we are partners, we are Ukrainians, and together we'll win for sure.
Whether through financial contributions or active involvement in military operations, every action has the potential to make a meaningful difference in the lives of others. So, be brave, donate to the Armed Forces of Ukraine, help volunteers, and start all over again! 😉 
Slava Ukraini! Glory to Ukraine!

Stay tuned!
Stay tuned!
Stay tuned!
Stay tuned!