Busting Myths in the World of Game Development
Game development is a fascinating and dynamic field that has captured the imagination of people (especially gamers) around the world. However, there are several misconceptions surrounding this industry that often go unchallenged. They can be misleading or even discourage people from trying themselves as game creators. In this blog article, the VG Entertainment team will explore and debunk some of the most common myths!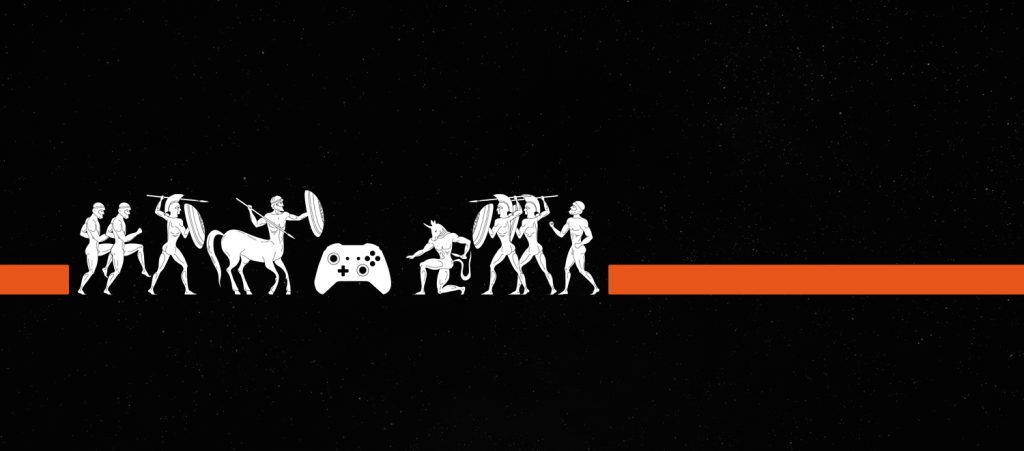 Let's go!
1. Only Pro Gamers Can Make High-Quality Games
While being skilled at playing games can certainly be an asset, game development requires a diverse set of skills beyond just playing games. Game developers need to have knowledge and experience in the areas they specialize in and be keen on teamwork and communication. Thus, we'd recommend combining the will to work hard with an interest in video games.
A fun fact proven by our HR department: sad but true, the more you work in game dev, the less you play video games. However, it depends on the person, so this might not be your case at all. 😉
2. Creating Games Is Not a Serious Job
"Once my granny suggested that I better involve in something more serious than making computer games, and my team and I have already released two video games at that point," shares our Lead Programmer Oleksandr.
This is a real myth that is usually supported by people who have little idea of how everything works. Game dev is like working on any other product, or even more difficult! As our HR Manager Yaroslav says, crunches are more common for this industry than for any other.
3. Creating Video Games Is as Easy as Gaming Itself
Probably everyone in game dev has heard this phrase at least once! While playing games is enjoyable and may provide insight into game design, the whole process requires a combination of technical skills, creativity, and problem-solving abilities. 
It involves a wide range of tasks such as coding, 3D modeling, level design, creating game mechanics, and debugging. Making games is challenging and requires a significant amount of time, effort, and dedication. Creating games is not equal to playing them.
4. Game Dev is Only for Programmers and Designers
It may seem that wonderful design and bug-free smooth experience are the top priority for every studio, that's why people consider professions that ensure them are more in demand than others. 
The truth is that successful games are created by teams with diverse backgrounds and skill sets, which often include writers, musicians, animators, project managers, and marketers among others. To make sure which professions are in the most demand, take a look at this top 10 on Indeed.
5. It's Hard to Find a Job in Game Dev Now
Maybe Google, Twitter, Facebook and some other tech companies have done massive layoffs, the game dev industry is growing at a rapid pace. It is expected to only continue expanding in the coming years. 
According to Statista, the Video Games market will experience a 7.89% annual growth rate (CAGR 2023-2027), leading to projected revenue of US$384.90bn by 2023 and US$521.60bn by 2027. So, if you want to start a career in game dev, the time is now!
6. Good Game = Interesting Idea + Cool Graphics
Despite this thought, a game must also have engaging mechanics, intuitive controls, well-crafted sound effects and music, and an engaging storyline. 
While an unusual idea and top-notch graphics can certainly enhance a game, they are not the only determinants of a good game, and developers must consider multiple factors to create an enjoyable and engaging gaming experience.
7. Game Dev Is One of the Most High-Paying Industries
Our recruiter Khrystyna frequently hears this myth. In fact, salaries in the industry vary depending on several factors, including location, job title, company size, and experience level. This is not significantly different from the median salary of specialists in other industries. While there may be well-paying positions, it is not a guarantee that working in the industry will always lead to higher salaries than in others.
At VG Entertainment, we offer fair compensation, so you should definitely consider our job vacancies. 😉 
The Bottom Line
So, as you can see, game dev is a challenging but still rewarding industry. Except for fascinating products, unique experiences, fellow teammates, and good compensation, you get the chance to start your one-of-a-kind career and be part of something innovative. Game dev means advanced technology and versatile tasks, so if you love discovering new horizons, this industry is for you!

All in all, we hope this article has helped debunk some of the common myths and given you a more accurate understanding of the industry. With hard work, determination, and a commitment to continuous learning, anyone can pursue a career in game development. If you're interested in exploring career opportunities in this exciting field, we encourage you to start your journey today. 😉

Stay tuned!
Stay tuned!
Stay tuned!
Stay tuned!